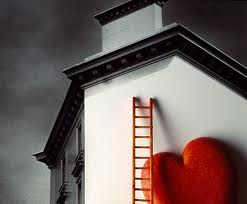 November 23, is International Survivors of Suicide Loss Day. According to the World Health Organization, around the globe, on average there is one suicide every 40 seconds.
If you are a survivor yourself or you know someone or know someone who knows someone who lost someone to suicide. Suicide stops us in our tracks. It can be hard to wrap our heads around that much pain and anguish.
Suicide research originally indicated that each suicide left, on average, six people in its wake. However, there are new indications that each suicide could leave 22-26 people in its wake. The higher number is not surprising when you think of coworkers, classmates, neighbors and the like.
We humans are social beings. Our lives are filled with connections and relationships. It is hard to see our loved ones, friends or coworkers doubled over in grief and pain. We want to do something – anything — to help ease their misery.
And if you are a survivor yourself, you know all too well how treacherous the path is out of the well of complicated and traumatic grief from a death by suicide.
To help you as well as to help others, here are eight articles that hopefully will expand your understanding  and assist you in caring for those you love who are heartbroken:
When You Are the Survivor of Suicide
Understanding Teen Suicide Helps Make Sense of the Heartbreak
7 Things You Need to Know after a Loss from Suicide
When You Are Ready, This Can Help You Heal from a Loss by Suicide
Dealing with the Death of a Young Person
How to Help your Grieving Child
Shattered Hearts: Explaining Suicide to Children
Thinking of all of you who have walked this path, directly and indirectly. May your heart find peace.