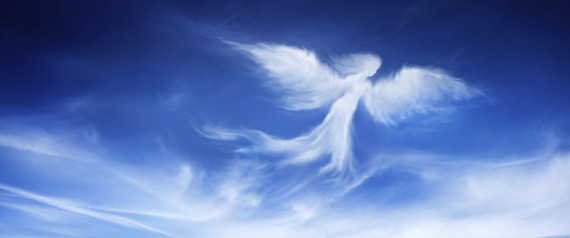 Early one Monday morning, their minivan had been hit hard, hard enough to flip over. Cassie recalls that at the time of the accident she was wearing a black and white summer skirt. When the minivan stopped rolling, Cassie noticed that her skirt was becoming red. With shock and horror, she discovered that her brother was crushed beneath her. Cassie felt tremendous guilt that she was alive and that her brother had perished in the accident.
In one of our last sessions together, with Cassie's permission and some prior prep work, I invoked the presence of her brother and asked for a message to help Cassie heal and assuage her suffocating guilt. Admittedly, Cassie was a bit suspect of this part of our work, but her curiosity outweighed her reservations.
Cassie was stretched out the couch, and I was seated in a chair placed near Cassie's head. Cassie listens, with little or no reaction, as I relay messages from her brother. I then tell Cassie that I sense her brother is doing cartwheels down her body. Cassie begins to sob. She had felt the cartwheel movements before I even uttered the words.
For Cassie, this was physical proof of a connection with her brother, and served as a first step in her healing
Read more here…