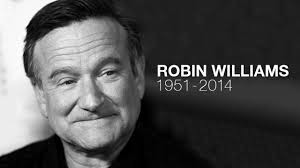 Every experience brings us wisdom. This is what Native Americans call "medicine," also known as our personal power.
The shocking loss of Robin Williams on August 11, 2014 has had a profound impact on opening the door and bringing suicide out of the closet. Not only did Robin expand us with comic genius and acting during his lifetime, he opened our our hearts  and stretched our minds with his death as well.
The Huffington Post (Canada) featured my article which identifies the lessons we have learned following his suicide. I invite you to click the link to read the article in full.
http://www.huffingtonpost.ca/adele-mcdowell/robin-williams-suicide_b_7850898.html