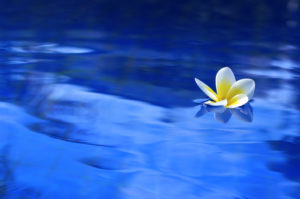 Suicide is a not a target, or an adversary. It is an individual response to a confluence of factors.
If we want to address suicide, then we must sink down into the essentials and deal with the factors that contribute to suicide. And those factors are how we treat one another and ourselves. It is that basic.
Why not embrace differences, understand commonality, and reinforce the idea of oneness? We are all connected. Let's go for bridge-building. Let's develop our C.Q., our cultural quotient, so that we understand one another better. Let's make room at the table for everyone. We can agree to disagree, and we can find the common thread in our shared human experience.
Why not expand our perspective and provide tools? Let's raise our E.Q., our emotional quotient, and gain mastery. Let's become fluent in emotional intelligence so that we can talk to one another, express our anger, and deal with conflict in an effective way. We can have healthier relationships. Let's teach energy techniques and self-healing modalities, like HeartMath®, Reiki, Therapeutic Touch, and shamanism, for self-empowerment, resilience building, and an increased understanding of the power of personal energies.
Why not change our focus? We can increase cognitive dissonance around bullying, unethical behavior, and violence. We can work toward eradicating the learned responses of shame and fear. We can promote cooperation vs. competition; and we can make life-work-balance a priority. These are possibilities and options to create a healthier and happier society.
Speaking of priorities, how we treat our children says volumes about our societies. Let's feed, house, clothe, and educate our children. Why are any children on this globe going to bed hungry? Let's address childhood sexual abuse, sex trafficking, and domestic violence. Children are in crisis—and they are our future.
Let's share our burdens by practicing empathy and cultivating compassion. We need to walk in one another's shoes. Let's give our wounded the help they need. Mental health services, VA services, and the like are in dire need of public support and funding. Substance abuse requires more long-term treatment strategies. Why is this problematic?
And if we are to address the pervasive soul loss, then we need to honor the soul. We can move toward that by rebalancing priorities, respecting Mother Nature, healing Mother Earth, celebrating the arts, course-correcting the pace, being open to creative expression, and developing more meaningful ways of connecting with one another.
And, lastly, we need to live peace, with ourselves and with others. If we cannot accept ourselves, if we feel we are forever unworthy, we will act in ways that can have enormous ripple effects. Peace is a five-letter word that offers relief and healing. And it starts with each of us.