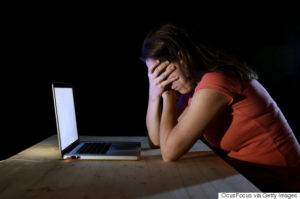 Intolerance is a battering ram directed at anyone who is perceived as different and who has therefore become a focus of enmity. You want them to be like you. If they are not like you, you have things to say and you might become enraged, disgusted and afraid — all of this in the name of like-mindedness.
They, those other ones, become your enemy and the focus of your attention as you rain down your vitriol on their different-from-you selves. They, those other ones, become fair game for your averted eyes, comments, slurs, stares, grimaces, cold shoulders, bullying, graffiti, hate crimes, attacks, thefts and warheads.
Intolerance is predicated on fear. "Otherness" has scared people for centuries. Wars and conversion missions have been started in the name of homogeneity: Be like me and then we can understand each other. Intolerance smacks of fundamentalism: I'm right, and you're wrong. It seems there can be no middle ground, and no acceptance of the other.
Many a suicide happens because of this rampage of intolerance. The horror of bullying is a prime example, a universal phenomenon, and it is just beginning to get the attention it deserves.
There are three kinds of bullying: verbal, physical and social, with verbal abuse being the most common. Bullying includes physical bullying, emotional bullying, and cyber-bullying (i.e., bullying on the Internet, and circulating suggestive or nude photos or messages about someone).
According to studies by Yale University, bullying victims are two to nine times more likely to consider suicide than their non-bullied classmates. A study in the U.K. found that at least half of the suicides among young people are related to bullying. Further, ABC News (U.S.) reported statistics that showed nearly 30 per cent of students are either bullies or victims of bullying. Some 160,000 students stay home from school every day because of fear of bullying.
Kids are bullied because they are different, and they can be different in any possible way. If you are different you can be picked on, and you become a potential target. Parents of bullied kids will sometimes go to extreme measures to help their children avoid bullying: one first grader was given plastic surgery to have her ears pinned back.
Kids are bullied for any number of reasons. Common "differences" that can draw unwanted negative attention include:
• Having an unusual appearance or body size
• Showing behaviors of attention-deficit/hyperactive disorder (ADHD)
• Being diabetic
• Being gay
• Being a gifted student
• Having food allergies
• Displaying a noticeably high level of anxiety
• Having learning disabilities
• Having medical conditions that affect appearance
• Being obese
• Stuttering
It's easy to understand that bullying leads to shattered self-esteem, poor self-worth, depression and suicidal thoughts or actions. Bullying can have long-term emotional ramifications for the victim. Further, a number of school shootings — for example, Columbine — have been caused by bullied kids seeking revenge. Bullying is a symptom of intolerance that escalates and becomes a vicious cycle.
So much suicide is a result of intolerance. Think of all the heartache that is caused by simply not accepting people for who they are and where there are. Intolerance is a mighty powerful belief system. It prevents peace, contributes to suicidality, and causes pain across the globe.
Let's make bullying an intolerable. Let's teach our children. Let's model tolerant and compassionate behavior and tip the societal balance in favor of understanding and acceptance.
This post was also featured on The Huffington Post Canada.