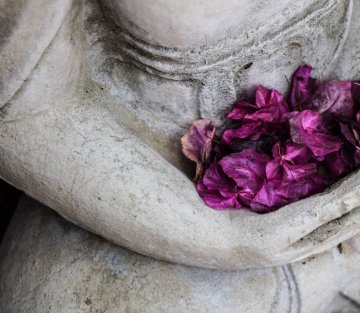 Kate Spade, the American fashion designer, made people happy, very happy, with her iconic line of color and playfulness. She was known for her fresh, feminine, and, oftentimes, whimsical take on accessories and clothing. Kate Spade made getting dressed fun. For many, acquiring a Kate Spade piece was a rite of passage.
Kate Spade was a woman who was not afraid to wear vibrant pink tights and shoes with a black and white ensemble at the Met gala. Her friends, family and associates found her incandescent. She was a bright light who was full of fun, generosity and genuine kindness. It would be fair to say that those in her orbit would describe her as one of a kind.
So, how does somehow who exudes such happiness and joie de vive consider suicide as an option? Wouldn't devoted loved ones, success, popularity and wide-open doors for creative expression insulate her from such an act? Alas, no. All of those worldly accomplishments, gifts, talents and support are not a guarantor from the ravages of psychic anguish, biochemical propensities, genetic vulnerabilities and mental illness.
Kate Spade had a history of mental illness. She was a woman who struggled with her inner demons. Curiously, she had focused on Robin Williams' suicide. Perhaps, Spade felt a resonance with Williams' pain (which we later learned was exacerbated by a dire diagnosis of Lewy's dementia). Both had sought treatment; both were known to have suffered with severe and longstanding depression and anxiety, a devastating combo that can bring you to your knees, time and again.
And within 72 hours of Spade's death by suicide, we learn that Anthony Bourdain (whose history of substance abuse implies a strong likelihood of depression and anxiety) had taken his life – in the same manner as Spade. We are shell-shocked and reeling. How could this happen? He was our irrepressible, fearless, ever-on-the-go, globe-trotting, culture-loving foodie who made the world more accessible through his travel shows and writings. Bourdain was an intrepid pioneer and straight-shooting chef. He was a master storyteller who encouraged us to step out and step forward. We were right there with him enjoying the yummy noodles in broth. He opened us up to new experiences we never would have tried on our own. He broke bread around the world and, in doing so, Bourdain created international communion.
Bourdain was a man of passions, most recently with the #MeToo movement. Bourdain came from a cut-throat food industry, which historically was known for its less-than-ideal treatment of women. He had come to realize, after the fact and in light of #MeToo, that there were many female colleagues who had experienced harassment and assault in the kitchen and he had come to the painful realization they had not viewed him, then, as the ally he became today.
Anthony Bourdain conveyed openness, adventure, directness and strength. He was akin to a global cultural cowboy, rounding up adventures, taste treats and conversations.
Kate Spade projected happiness, confidence, creativity and individuality. Like the fairy godmother who could snap her fingers, she created magic that honored the feminine and the playful.
Both of these highly creative, very sensitive and aware individuals were complex, multi-dimensional human beings. They knew happiness, laughter and light; they also knew darkness, vulnerability and pain. Perhaps, that is why both were so good at what they did.
Both Spade and Bourdain struck a nerve with us. And we responded wildly. We loved their work. We loved their signature styles and the way they embraced the world. Through their creative expressions, we felt they understood us and because of that, their deaths feel personal. We will miss Bourdain's adventures and his tell-it-like-it-is commentary, and we will miss the je ne sais quoi of color and design that was uniquely Kate Spade.
In their respective deaths, Spade and Bourdain also made a difference. The one and only "positive" from their celebrity suicides is that their deaths – and within such a short timeframe as well – made the world take notice and be mindful, yet again, of the global epidemic of suicide. Their respective deaths accentuate the reality that no matter how much success and fame someone has enjoyed, no one is impervious to the strangleholds of deep depression, the terror of unremitting anxiety, the tight, self-defeated thinking that can further shatter perspective and break a life. Sometimes too much pain is simply too much.
Suicide is a counter-intuitive choice. If I were to hold a pillow over your face, instinctively you would fight for me breath. So imagine the intensity of the psychic pain and the density of the heart for both Kate Spade and Anthony Bourdain to make that final choice to find relief from their internal torment.
Let us not judge; let us remember that being human is challenging. Let us be a little kinder, more compassionate, more adventurous, less judgmental and, of course, more colorful as we go forward.
Please know, Kate and Anthony, that you both are loved, admired and appreciated for all that you shared with us. Each of you made our worlds a bit brighter, more interesting and expanded with possibilities. You both have been great gifts, and you have made a difference.
May you both rest in peace.