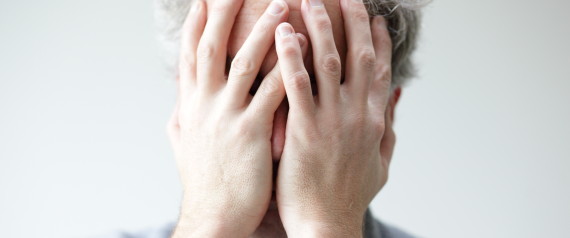 From my perspective, all suicidal gestures and actions, no matter how large or small, injurious or lethal, share these three elements:
Pain
Disconnection
Disenfranchisement
Pain
Pain means any and all pain in all its permutations—be it physical, emotional, mental, spiritual, or any combination thereof. Pain hurts. When we are in pain, we have one goal: to stop hurting. We do everything we can to get out of pain. Often, we don't care what it takes to be pain-free; we just want the howling, can't-take-a-deep-breath or think-clearly pain to be over as soon as possible.
Constant, chronic pain—of any variety—changes people. Pain is exhausting and debilitating. Pain makes us cranky and intolerant. Pain wreaks havoc with our sleep cycle. It rearranges our thinking as well as diminishes our ability to cope and withstand the vagaries of everyday life.
When we are in pain, we contract into ourselves. Our world becomes smaller, darker, and enclosed. We shut out the world. There is only so much bandwidth, and we use it to manage the pain. The only thing that matters is to be pain-free, now. And, unfortunately, that can sometimes result in a suicidal action.
Disconnection
Disconnection speaks to the separation between the self and others. Separation is the operative word. We feel unwanted and unloved, alone and isolated, misunderstood and alien. There may be no one in our corner or no sense of connection with another person, a group of people, or a higher power. We can even feel profoundly disconnected among family and friends, who do not understand us and, more pointedly, do not comprehend what we have experienced and what has happened to us. This can be the height of loneliness.
We know from research that people who feel socially isolated (i.e., divorced, widowed, etc.) are at increased risk for suicide as compared with those who have responsibility for family members and are part of some kind of social grouping, network, or organization.
With disconnection, it feels as if there is no tether to stay anchored and grounded on the earth plane. We are alone. No one gets us. This is particularly true of survivors of a suicide loss, the military and veterans, and survivors of childhood sexual abuse.
Disenfranchisement
Disenfranchisement, in the psychological sense, is disconnection to the nth degree. It is the ultimate sense of disconnection; it's as if we are looking at the world with our nose pressed to the glass. We do not feel that we belong, nor are we connected in any larger sense. We are no longer a part of the whole. We are a free-floating entity adrift in the world, alone, without value, purpose, or plan. There is no meaning in our life. We feel invisible and worth nothing. This is the utmost of pain.
All three elements — pain, disconnection, and disenfranchisement — take us to shut-down, closed-off places. This leads to inactivity, inertia, passivity, and powerlessness. We feel stuck. We have lost our abilities to be creative and expansive. There is precious little energy or flow. And, from that position, it is easy to become dispirited and hopeless, which is another kind of pain. And pain of all kinds can lead to suicidal thinking and action.
Suicide is a complicated and multi-factored issue, and yet there are three common elements that serve as the foundation to suicidality. These elements address the full spectrum of suicide. They can help us understand the ineffable "why" of suicide and, also, serve as warning flags for the future.
These three elements also underscore our need to find better ways to reach out and provide safety nets, support, and aid for our most vulnerable and traumatized.