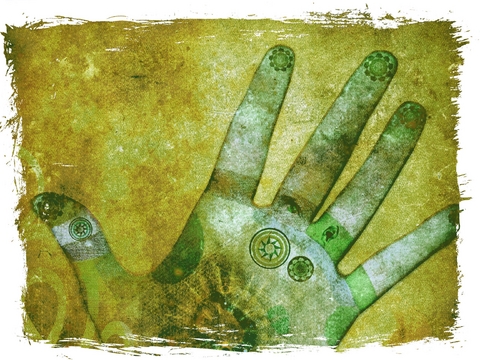 Elizabeth, a mental health worker, arrives in Nepal immediately after the earthquake. There was total chaos. The ground was literally not stable as it shifted with tumbling rubble and aftershocks.
The first person Elizabeth meets is Prem, a young man looking lost and bereft. "Where are you going?" she asks.
"To the river to kill myself. Both my parents were killed in the earthquake. There is no reason for me to live," Prem replies.
"Oh, no. You are coming with me. We will stay together until you feel safe," Elizabeth states.
Prem follows Elizabeth and they set up a tarp shelter held down by rocks. He stays for 24 hours and tells Elizabeth, "I feel safe now." They exchange contact information and Prem promises to text regularly. And he does.
Weeks later, Prem calls Elizabeth and happily announces, "My parents are alive! I found them in a tarp hospital some distance away. They are safe and alive. You saved my life. You saved their happiness. I am only alive because of you."
Prem continued to text Elizabeth every day for many months to let her know how he was doing. We never know exactly how life will unfold nor understand the unique difference we can make in another's life and how one chance meeting saved a life.